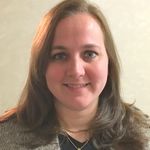 Sarah Dalman
Office Manger and Broker Associate
A little bit about me...
Hi! I'm Sarah and I am the Office Manager and a Broker Associate at Frontier Real Estate Group. I like to say that my daily job is as the "Office Mom"… the person who everyone goes to with their problems! Since I also have my license, I have the fun opportunity to help buyers and sellers with their real estate needs. In the office I am responsible for the day to day operations and the traditional office manager duties. I like to think I am an efficient person and I enjoy supporting our agents in their business.
I have real estate in my blood! I grew up around the industry; my mother was a Broker Associate and managed a local real estate office for 25 years. It was very natural in 2001 when I began working for two Realtors and became licensed in the spring of 2002. I worked as an assistant to a team of Realtors until the market conditions weakened in the fall of 2008. In November of 2015, I found my way back in to real estate as the office manager of a local real estate company. In September of 2023, I joined Frontier Real Estate Group.
Personally, I was born in northern Minnesota but was raised here in the St. Cloud area. I am a graduate of Cathedral High School and St. Cloud Community & Technical College. I have been happily married to my husband, Ezra since September of 2003. We have 3 sons together; ages 26, 18 and 15 and we have 4 grandkids! And as a fun side note- I am related by marriage to all the Gerdes' at Frontier Real Estate Group! We truly are family at Frontier and will treat you like you're part of our family too!